O CBPol, maior evento da área de polímeros realizado no Brasil, vem sendo organizado bianualmente, desde 1991 e configura como um legítimo fórum de discussão de temas de caráter científico, tecnológico e mercadológico. Percebendo a importância e o potencial do evento, importantes empresas ligadas aos setores petroquímico, de insumos, de transformação e de equipamentos vêm participando ativamente do congresso, expondo seus produtos e ministrando palestras de cunho mercadológico e técnico.

The CBPol, biggest event in the area of polymers in Brazil, has been organized every two years since 1991 and configures as a real forum for discussion of scientific, technological and marketing issues. Identifying the event's importance and potential, important companies related to petrochemical, inputs, processing and equipment industries come to actively participate in the Congress, exhibiting their products and offering market and technical lectures.
O 14º Congresso Brasileiro de Polímeros será realizado no estado de São Paulo, na aprazível Águas de Lindóia, cidade que está situada em uma região conhecida como Circuito das Águas Paulista. A cidade apresenta uma excelente estrutura hoteleira e é de fácil acesso, ficando a 94 km de Campinas e 157 km de São Paulo, onde estão os dois maiores aeroportos do estado.

The 14th Brazilian Congress of Polymers will take place in the State of São Paulo, in pleasant Águas de Lindóia, a city that lies in a region known as the water Circuit. The city has an excellent hotels structure and easy to reach, 94 km from Campinas and 157 km São Paulo, where are located the two largest airports in the State.
Palestrantes confirmados
Plenary speakers confirmed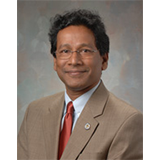 Prof. Sadhan C. Jana, Ph.D.
University of Akron
Segunda-feira, 23 de outubro - 8:30 – 9:30
Monday, October 23rd - 8:30 – 9:30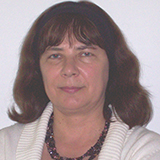 Paula Moldenaers
Department of Chemical Engineering, KU
Terça-feira, 24 de outubro - 8:30 – 9:30
Tuesday, October 24th - 8:30 – 9:30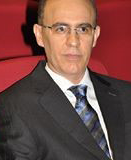 Prof. Osvaldo Novais de Oliveira Jr
Universidade de São Paulo
Terça-feira, 24 de outubro - 14:00 – 15:00
Tuesday, October 24th - 2:00pm – 3:00pm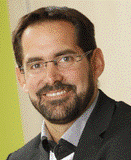 Dr. Julien BRAS
Grenoble INP - Pagora
Quarta-feira, 25 de outubro - 8:30 – 9:30
Wednesday, October 25th - 8:30 – 9:30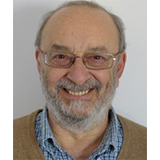 Prof. Alessandro Gandini
Grenoble Institute of Technology
Quinta-feira, 26 de outubro - 8:30 – 9:30
Thursday, October 26th - 8:30 – 9:30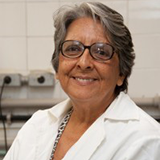 Bluma Guenther Soares
Instituto de Macromoléculas, UFRJ, Brasil Institute of Macromolecules, UFRJ, Brazil
Segunda-feira, 23 de outubro 14:00
Monday, October 23th - 2:00pm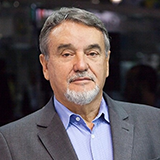 Eng. Paolo De Filippis
Wortex Máquinas e Equipamentos LTDA
Quarta-feira, 25 de outubro – 14:00
Wednesday, October 25th - 2:00pm